(c) Kantonale Denkmalpflege
TONHALLE ZÜRICH 2022
The special sound
There is hardly a superlative that has been left out: The Tonhalle Orchestra Zurich paints special sound pictures that come together to form beautiful musical images in the concert hall. Together they form a unit that is among the best in the world. In 2021, this history will experience a new climax: after four years of renovation, the concert hall in the Tonhalle am See will reopen. Under the direction of music director Paavo Järvi, the ensemble returns to its home venue. A worthy occasion to present the European Cultural Awards in the reopening year on September 24, 2022, exactly there. Great music, passionate musicians from 20 nations, a 150-year history – a perfect liaison for an extraordinary evening that also echoes one of the orchestra's principles. Seeing and feeling music as an intergenerational bond, giving the next generation the right foundation for a cultural role in personal and urban life. The European Culture Award 2022 in Zurich honors this commitment with a grand gala featuring renowned personalities from the arts and culture.
ZURICH 2022
Program
Tonhalle-Orchester Zürich
conducted by Paavo Järvi
GIACCHINO ROSSINI (1792 – 1868)
Overture to the opera "Guillaume Tell"
***
Tonhalle-Orchester Zürich
conducted by Paavo Järvi
CARL NIELSEN (1865 – 1931)
Overture to the opera "Maskarade" (CNW 2)
***
Camilla Nylund
Tonhalle-Orchester Zürich
conducted by Paavo Järvi
LUDWIG van BEETHOVEN (1770 – 1827)
"Abscheulicher! Wo eilst du hin?"
Aria of Leonore from the opera "Fidelio" op. 72
***
Nigel Kennedy
Tonhalle-Orchester Zürich
conducted by Paavo Järvi
RYUICHI SAKAMOTO (* 1952)
"Merry Christmas, Mr. Lawrence"
***
Bryn Terfel
Tonhalle-Orchester Zürich
conducted by Paavo Järvi
RICHARD WAGNER (1813 – 1883)
"Abendlich strahlt der Sonne Auge"
from the opera "Das Rheingold" WWV 86a
***
Die Toten Hosen
Tonhalle-Orchester Zürich
conducted by Paavo Järvi
DIE TOTEN HOSEN
"Alles aus Liebe"
***
Sol Gabetta
Tonhalle Orchester Zürich
conducted by Paavo Järvi
will be announced shortly
***
Illya Bondarenko
will be announced shortly
ZURICH 2022
Awardees
Zurich is very easy to reach by car, train, bus and plane. However, please note that due to the current situation, other regulations may apply regarding arrival and accommodation.
For more information on the corona regulations in Switzerland, see here.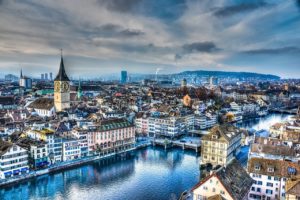 By car
Your arrival from Germany by car is via the Swiss freeways A1 or A51.
In Zurich, the parking regulations are very strict. Those who do not comply with the parking rules can expect a fine starting at CHF 40. Generally, parking is only allowed in designated parking areas.
It is recommended to park in one of the 10 parking garages in the city of Zurich. Signalization boards at the traffic junctions show the number of free parking spaces and the way to the parking garages. Otherwise, there are public parking lots with parking meter for short stays (white zone). These are limited to 30 minutes or 2 – 4 hours (with exceptions).
Parking permits for residents and residents in the Blue Zone as well as special parking permits can be purchased at www.parkkarten.ch. Generally, parking hours are coordinated with business hours and are indicated on the parking meter.
Almost everywhere parking is free between 21.00 in the evening and 08.00 in the morning.
By bus
Within the city you can easily use the bus.
The Bürkliplatz stop is only a 4-minute walk from the Tonhalle Zurich.
Bus lines 161 and 165 stop at Bürkliplatz.
Streetcars 2, 5, 8, 9, 11 go to Bürkliplatz.
By train
The train station in Zurich is the largest train station in Switzerland. It is an important railroad junction for trains from Switzerland and abroad and is located about 2 km from the Tonhalle in Zurich. This is about 19 min walk. By taxi it takes 7 minutes.
Switzerland's largest train station ShopVille-Zurich Central Station is located in the heart of the Limmat City. The shopping center is open for you 365 days a year from early in the morning until late at night. There are numerous restaurants, take-aways, convenience stores and service businesses here.
In Zurich, there is an accommodation option for every taste and every budget. There are numerous hotels, guesthouses and apartments. Depending on the equipment, location and price, every visitor will find something suitable. An overview of the numerous accommodation options and other useful information for your stay in Zurich can be found at here.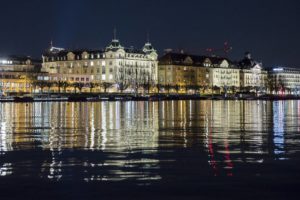 We would like to make your visit to the European Cultural Award a unique and unforgettable experience. Your satisfaction is therefore particularly close to our hearts.
If you need any further information about the event or have any questions about your stay on site, please feel free to contact us by mail at: info@europaeischer-kulturpreis.de